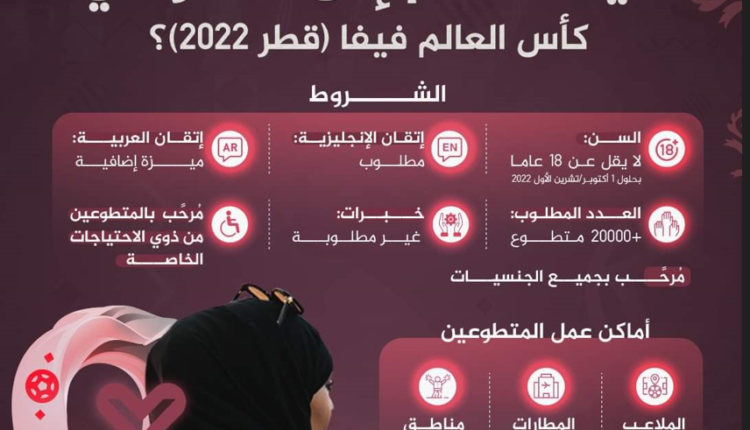 FIFA World Cup Qatar 2022 Volunteer Programme
Overview:
Behind every ticket, every TV shot, every game, and every goal, is another team. The volunteers are essential to the joyful and friendly atmosphere of the FIFA World Cup™ and provide incredible support to the operational delivery of the event. They will create memories that will last a lifetime for fans, players, media, Qatar and the world – as well as for themselves.
Applications to be a part of the volunteer team at the FIFA World Cup Qatar 2022™ are now open. A total of 20,000 enthusiastic volunteers will work across 45 functional areas at official and non-official sites such as stadiums, training sites, the airport, fan zones, hotels, and public transportation hubs.
"I've always loved volunteering, even when I was little," said 31-year-old Fatema Al Majib, a legal officer, who was a volunteer at the FIFA Arab Cup 2021™. "When the idea came up to volunteer for the FIFA World Cup, I thought it would be amazing to take part in a sporting event taking place in the Arab world and the Gulf for the first time. As a Qatari woman, I would be very proud to give my contribution and make new friends," she said.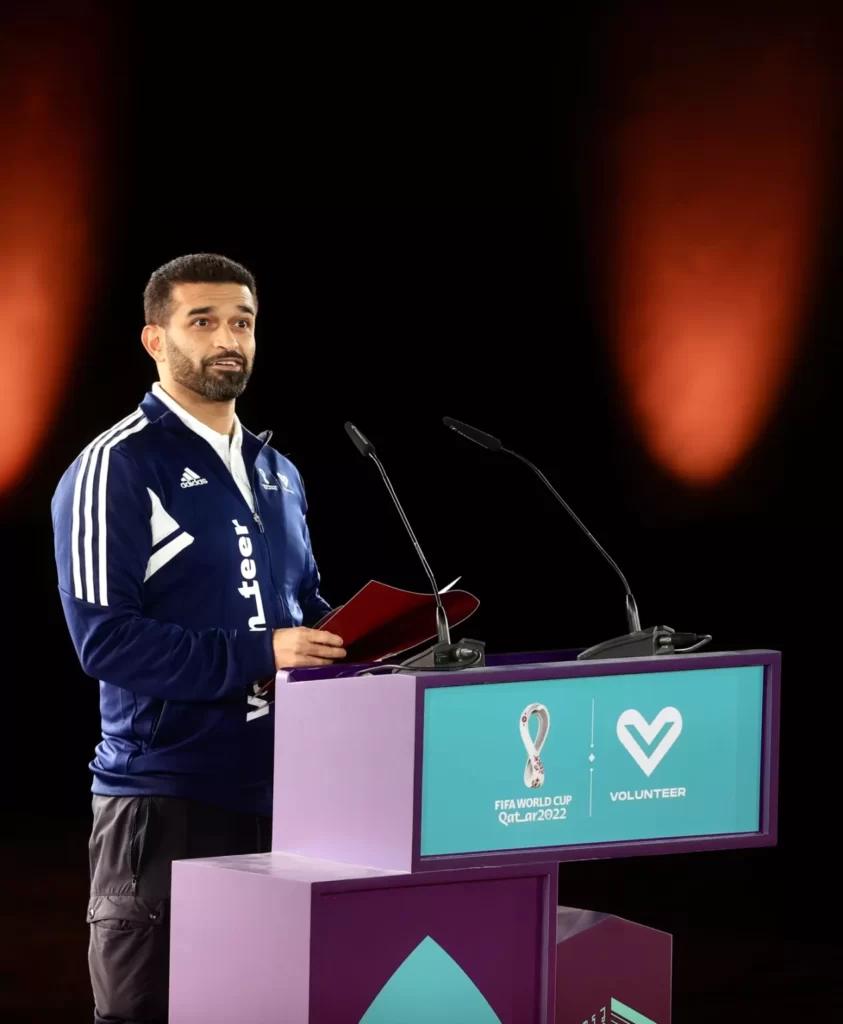 Applicants must be at least 18 years old on 1 October 2022 and speak English – Arabic is an advantage. No previous experience is needed and candidates from all backgrounds and different parts of the world are welcome to apply.
Selected volunteers will receive a limited-edition adidas uniform along with a meal during their shift and free access to public transport. The FIFA World Cup Qatar 2022 will take place from 21 November to 18 December, but some volunteer roles will start from 1 October.
The kick-off of the biggest volunteer programme in Qatar's history will be marked by a live event tonight, at 20:00 (Doha time), at the city's Katara Amphitheatre. Football icons and special guests are among the star-studded line-up who will be inviting the large audience of potential applicants to register to become a volunteer.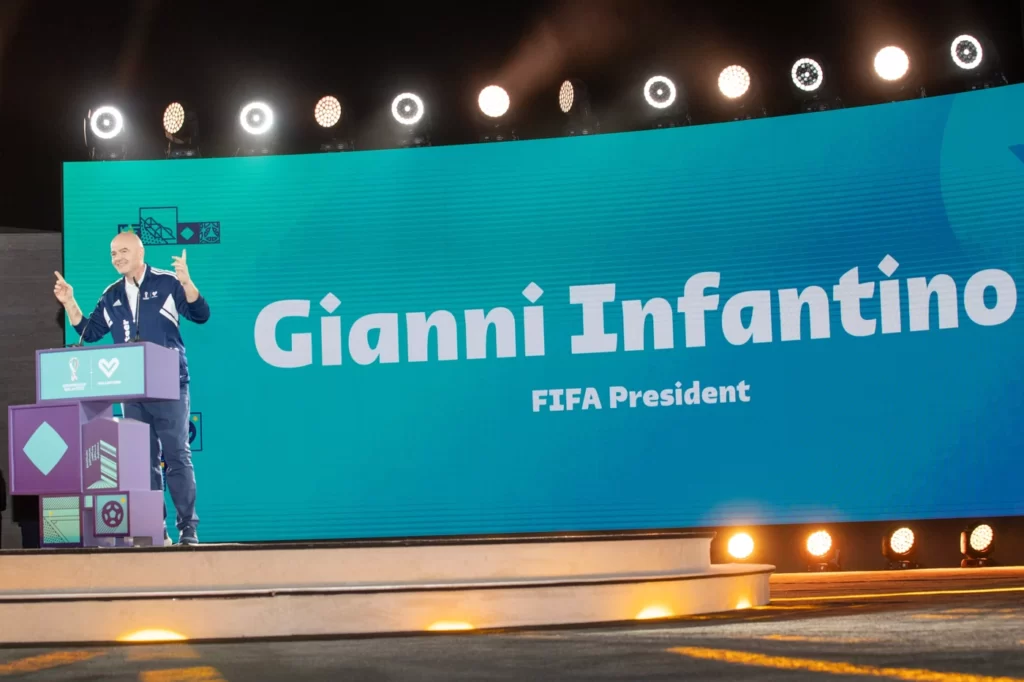 Programme launches:
"You can be the heart, the soul, and the smile of the World Cup." That was the message delivered by FIFA President Gianni Infantino as he helped launch the FIFA World Cup Qatar 2022™ Volunteer Programme. A diverse audience spanning 82 nationalities attended a ceremony in Doha on Monday 21 March, to launch the campaign to sign-up 20,000 volunteers.
With exactly eight months to go until the opening game, the application process is now open for volunteer candidates hoping to be at the heart of the FIFA World Cup Qatar 2022. FIFA President Gianni Infantino was joined by H.E. Hassan Al Thawadi, Secretary-General of the Supreme Committee for Delivery & Legacy, special guests, including H.E. Sheikha Hind Bint Hamad Al Thani, H.E. Salah Bin Ghanem Al Ali, Minister of Sports and Youth, and FIFA Secretary General Fatma Samoura.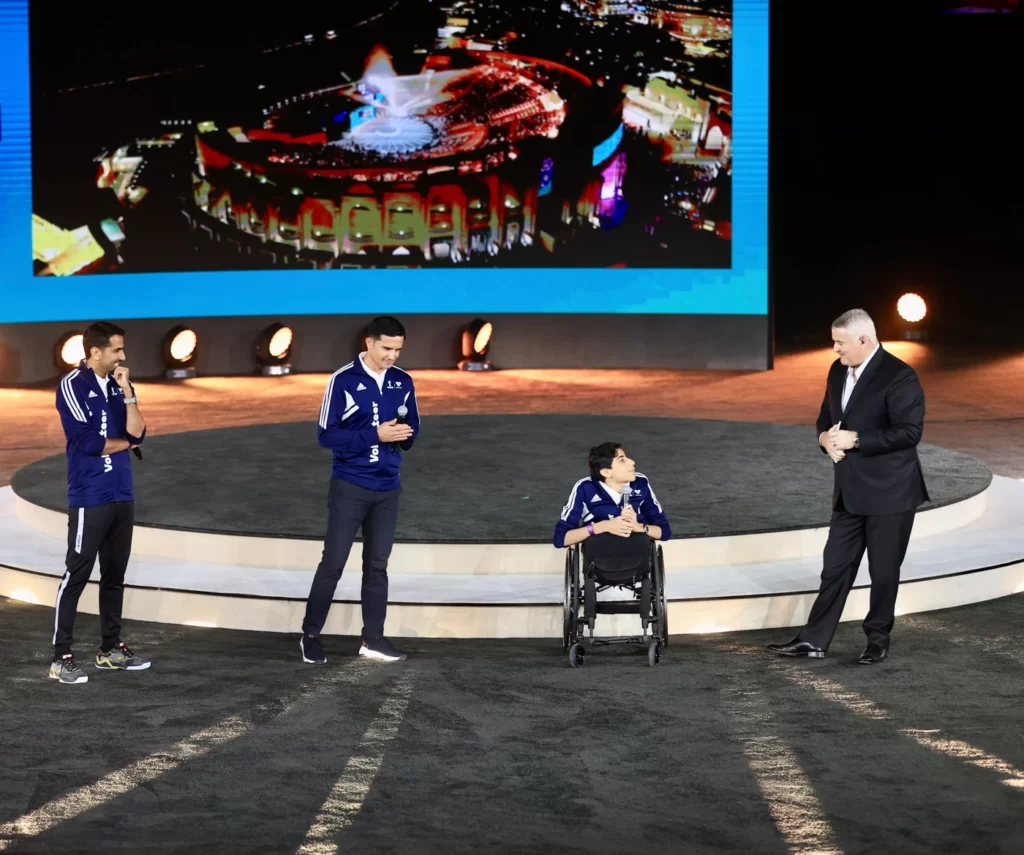 For anyone thinking about applying for one of the 20,000 volunteer posts, FIFA President Gianni Infantino had this to say: "Volunteers are the heart and soul of the FIFA World Cup. You are the first face, the first smile that any visitor to Qatar will find when they arrive. Thanks to you, we can show the entire world that Qatar, the Gulf region and the whole Arab world is welcoming the planet for an incredible experience here in November and December this year.
The world will unite in Qatar and celebrate a peaceful, wonderful and unforgettable event." For H.E. Hassan Al Thawadi the diversity he saw represented in the audience made this moment even more important: "At a time of upheaval and uncertainty across many parts of our interconnected world, you will also help to bridge the gap in understanding between east and west, north and south. You will do this simply by offering the world a little hope and friendship." He added: "I want to thank you personally for what will be an incredible contribution to our tournament, which is in effect your tournament. You will help to tell a wonderful story."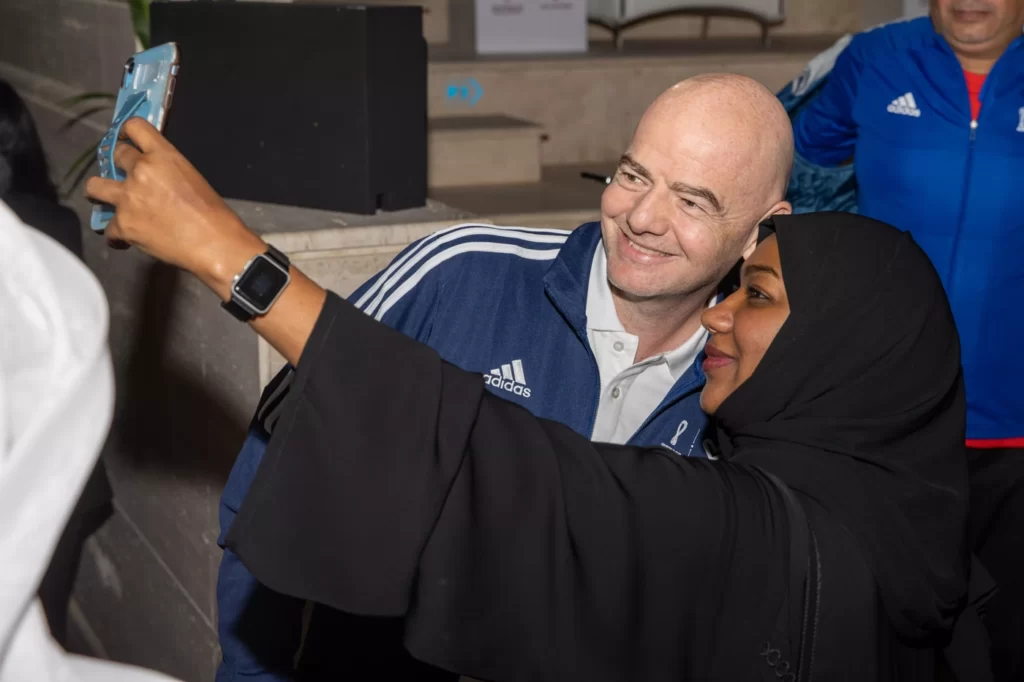 Behind every ticket, every fan, every whistle, and every game is another team. Behind the scenes, they're doing it all. Planning, guiding, transporting, welcoming. They are the prematch nerves, the in-game roar, the post match breath. They are the heartbeat of the greatest football spectacle on Earth. And this is your chance to join them.
The time for you to be amazing is Now.
From Accreditation to Media, Uniform to Spectator Services, there is a place for everyone. You must be able to speak English, but we'll give you all the rest of the training you need.
This is your life-time opportunity to meet the world and become a part of the FIFA legacy! Be the heart of the tournament and join a vibrant team of volunteers from around the world!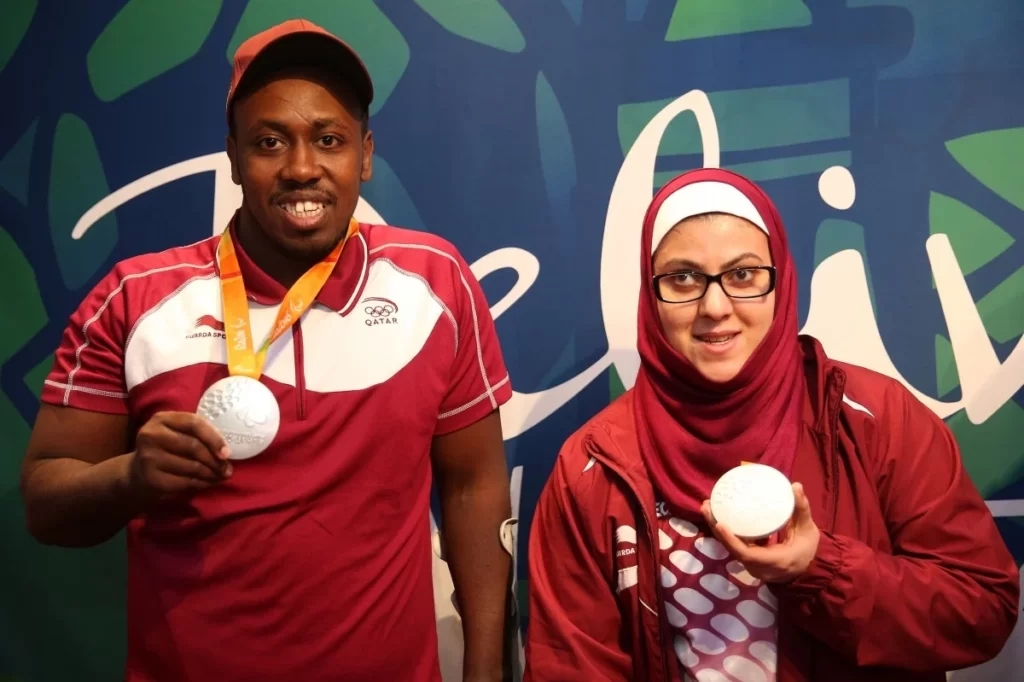 A unique experience with limited-edition rewards:
Volunteering at the FIFA World Cup Qatar 2022™ is an unpaid experience, but an incredibly rewarding one in many other ways.
You'll get:
To be part of a team and learn from the world's leading sports practitioners
Access to a global community and the opportunity to make friends and expand your work network
A volunteer recognition certificate and gift
A unique adidas uniform designed for the tournament
And above all, you'll be able to say you were a part of the biggest event in football.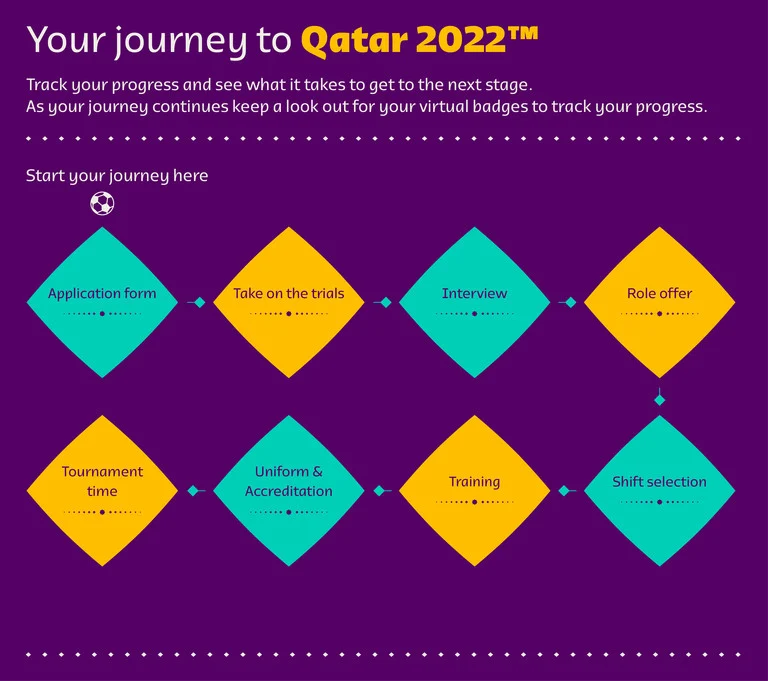 Frequently Asked Questions:
Applying
Do I need previous volunteering experience?
No, it is not necessary to have previous volunteering experience. We evaluate applicants on a number of different criteria.
Can I volunteer with a friend or a family member?
You can apply to volunteer at the same event as someone else; however, it is not guaranteed that you will both be selected to become volunteers for that event or, if selected, be assigned the same role and venue. 
Services
Will I be paid to volunteer?
Volunteering is a non-paid position. The FIFA World Cup Qatar 2022™ Volunteer Programme offers the once-in-a-lifetime opportunity to be part of the largest sporting event in the world. You'll also gain new skills and meet new people from all over the globe. Volunteers at the FIFA World Cup Qatar 2022™ will also receive limited edition items, such as uniforms.
As you know, it is important to master the English language, so we offer you free courses from the The American University from here