Vocational Training Management Officer UNIDO
Vocational Training Management Officer UNIDO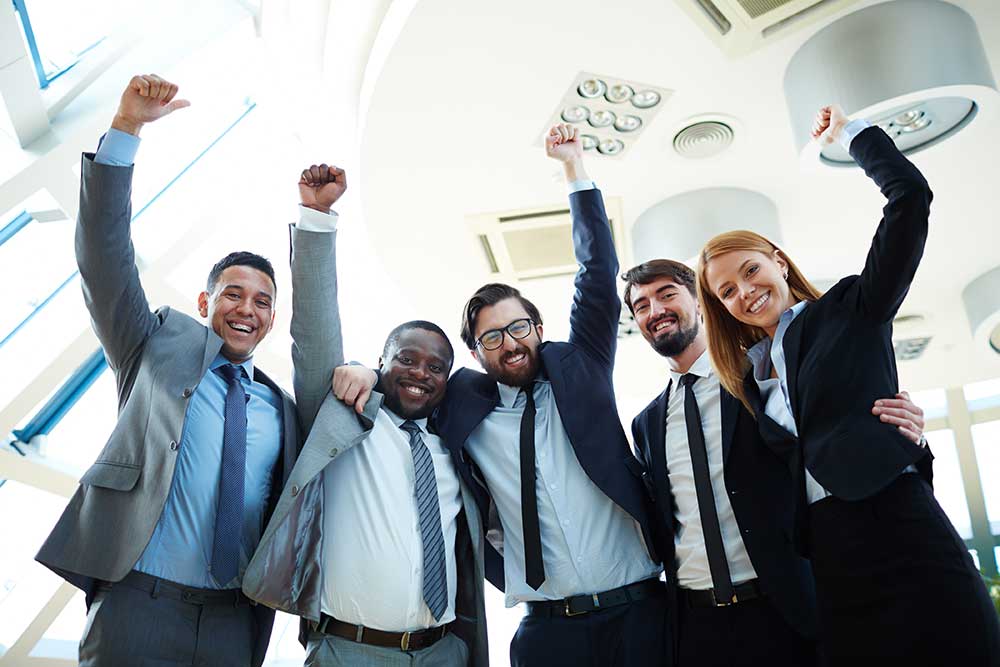 Post Level: SB4 – Local Professional (Junior & Mid Level)
Vacancy Announcement
VACANCY ANNOUNCEMENT TEMPORARY APPOINTMENT OF PROJECT PERSONNEL
INTERNAL/EXTERNAL
Only nationals and/or permanent residents of the country of the duty station are eligible to apply. Female candidates are particularly encouraged to apply
Duty Station: Sudan
Closing Date:
10 September 2020
Organizational Context
The United Nations Industrial Development Organization (UNIDO) is the specialized agency of the United Nations that promotes industrial development for poverty reduction, inclusive globalization and environmental sustainability. The mission of UNIDO, as described in the Lima Declaration adopted at the fifteenth session of the UNIDO General Conference in 2013, is to promote and accelerate inclusive and sustainable industrial development (ISID) in Member States. The relevance of ISID as an integrated approach to all three pillars of sustainable development is recognized by the 2030 Agenda for Sustainable Development and the related Sustainable Development Goals (SDGs), which will frame United Nations and country efforts towards sustainable development in the next fifteen years. UNIDO's mandate is fully recognized in SDG-9, which calls to "Build resilient infrastructure, promote inclusive and sustainable industrialization and foster innovation". The relevance of ISID, however, applies in greater or lesser extent to all SDGs. Accordingly, the Organization's programmatic focus is structured in four strategic priorities: Creating shared prosperity; Advancing economic competitiveness; Safeguarding the environment; and Strengthening knowledge and institutions.

Each of these programmatic fields of activity contains a number of individual programmes, which are implemented in a holistic manner to achieve effective outcomes and impacts through UNIDO's four enabling functions: (i) technical cooperation; (ii) analytical and research functions and policy advisory services; (iii) normative functions and standards and quality-related activities; and (iv) convening and partnerships for knowledge transfer, networking and industrial cooperation. Such core functions are carried out in Departments/Offices in its Headquarters, Regional Offices and Hubs and Country Offices.
The Directorate of Digitalization, Technology and Agri-Business (DTA), headed by a Managing Director, coordinates and mainstreams the Fourth Industrial Revolution (4IR) in its technical cooperation, strategic, normative activities aiming at fostering the inclusive and sustainable development in the era of 4IR. The Directorate creates new and innovative technical cooperation deliverables in the areas of trade, investment, technology innovation and agro-industry and agri-business. The Directorate comprises the Department of Digitalization, Technology and Innovation (DTI) and the Department of Agri-Business (AGR).

The Department of Agri-Business (DTA/AGR) provides a range of technical cooperation services to assist developing countries add value to the output of their agricultural sector and generate employment opportunities in off-farm activities for rural communities, thereby contributing to increased food security and a sustainable reduction of poverty. The department provides support for the development of agri-business corridors in developing countries in collaboration with International Financial Institutions.

The Department drives the Organization's mandates of creating shared prosperity and advancing economic competitiveness. It supports initiatives to build human capital and raise total factor productivity through focused vocational training and industrial skills development activities. With its programmes, the Department addresses the root causes of migration and helps alleviate migration pressures at the origin.

This position is located under the Agro-Industries and Industrial Skills Development Division (DTA/AGR/AIS), it provides a range of specialized services and knowhow to address the specific needs of Member States in the industrial processing of nonfood agricultural produce and technical skills development to provide their populations with sustainable livelihoods.
PROJECT CONTEXT

Under the EU EUTF05–HoA–SD–11 Sudan 2016, EUR 15,000,000 million have been allocated for budgetary support to the Regional Development and Protection Programme (RDPP) in the Sudan for 2016-2019. The overall purpose of the Action is to contribute to the RDPP for supporting the Government of the Sudan (GoS): "To create an evidence-based, innovative and sustainable development and protection solution for refugees and host communities, hence providing development alternatives to irregular primary and secondary movement". This project is part of the EU Regional Development and Protection Programme (RDPP) in the Horn of Africa, which has been set up to address some of the protection and development challenges related to forced and protracted displacement. Within this context, the United Nations Industrial Development Organization (UNIDO) will be responsible for the complementary project component item (2) entitled: "Employment and Entrepreneurship Development for Migrant Youth, Refugees, Asylum Seekers and Host Communities (EEDK-RDDP), Khartoum State, Sudan". The specific project objective is: "To enhance employment opportunities and stimulate entrepreneurship for unemployed youth including migrants, refugees, asylum seekers and host communities in Khartoum State". This project is being executed by UNIDO and implemented in partnership with the four vocational training and entrepreneurship employment centres (VTECs) in Khartoum State, in collaboration with the GoS and other stakeholders. Expected results of the project are as follows:

– Strengthening of the VTECs capacities and its Human Resource Development (HRD) functions, as well as strengthening the VTECs, SCVTA, NCTTE for training and educating qualified, resilient, gender sensitive skilled and employable youth, men and women in Khartoum State, including registered migrants, urban refugees and asylum seekers, host communities; and

– Increasing access to educational and vocational training services for at least 2,500 direct beneficiaries trained in marketable skills in close partnership with the private sector-for employment seeking young migrants to be combined with institutional entrepreneurship and career guidance for productive livelihoods, and ultimately contributing to the creation of sustainable sources of livelihoods and development, poverty reduction and demand-driven vocational technical training and professional skills relevant to the needs of the Sudanese industrial sector in general and to the achievement of SDG# 1,SDG #4, SDG 5, and SDG # 9 in particular.

DUTY STATION: Khartoum, Sudan
DURATION: 6 months (with possibility of extension)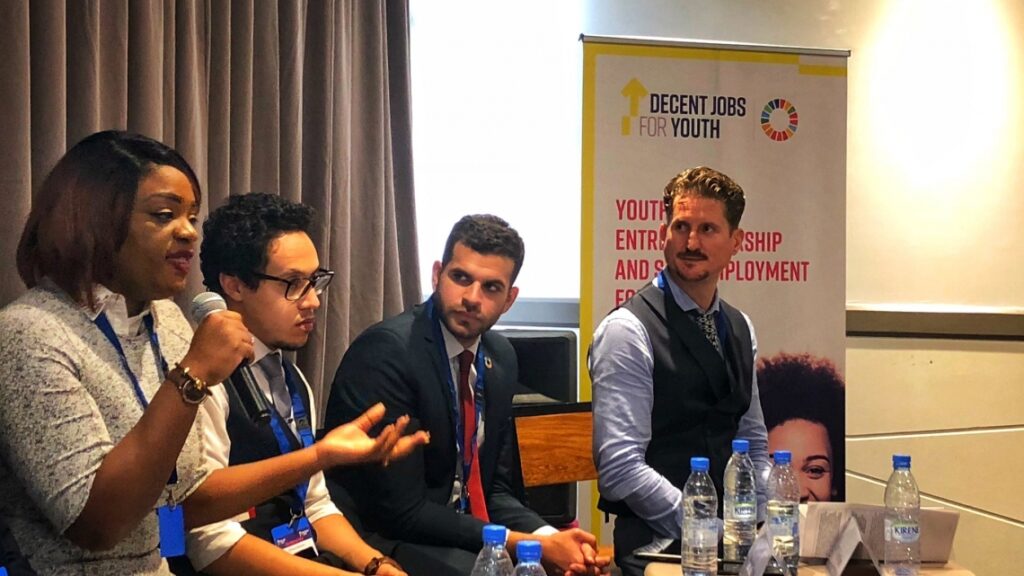 Main Functions
Under the overall direction of UNIDO Project Manager at HQ and under the direct supervision of the Chief Technical Advisor, the Vocational Training Management Officer will support the SCHDL, the Vocational Industrial Practice Programme (VIPP) Taskforce and VTECs in reviewing the training curricula, setting occupational standards for identified skills in selected sectors, in strengthening capacities on Competency-Based Training (CBT) approach through the delivery of relevant Trainings of Trainers (ToTs) for the targeted VTECs. Moreover, he/she will assist in every possible way to improve the VTECs management work culture and methods. He/she will deliver relevant courses to support management and VTEC staff motivation and improve work engagement. The Consultant will be closely working with other team members of the PIU.

The Vocational Training Management Officer will be expected to accomplish the following duties and tasks:

– In close collaboration with SCHDL, VTECs, VIPP Taskforce and private sector finalize review of existing CBT curricula for levels 1 and 2.

– In close collaboration with SCHDL, VTECs, VIPP Taskforce and private sector initiate development of occupational standards for identified skills for the project selected priority sectors.

– Closely work with SCHDL, private sector firms and VTECs on the preparations of new CBT curricula required, after identifying the gaps.

– Plan implementation of training of trainers on CBT approach and pedagogy techniques at VTECs

– Identify TOT centres and private companies and develop contracts for the on the job training of the VTEC instructors
Main Duties/Tasks

– Arrange training of the VTEC instructors at the TOT centres and with private companies to enhance their technical skills

– Arrange repair and maintenance of office and workshop equipment at VTECs

– Coordinate with the project partners and JPU staffs and facilitate selection of project beneficiaries

– Supervise delivery of technical training to the project beneficiaries at the VTECs and private companies

– Closely interacting within the PIU, VTECs and private sector firms to monitor implementation of VIPP activities and identify new companies as VIPP partners

– Any other tasks as required by the project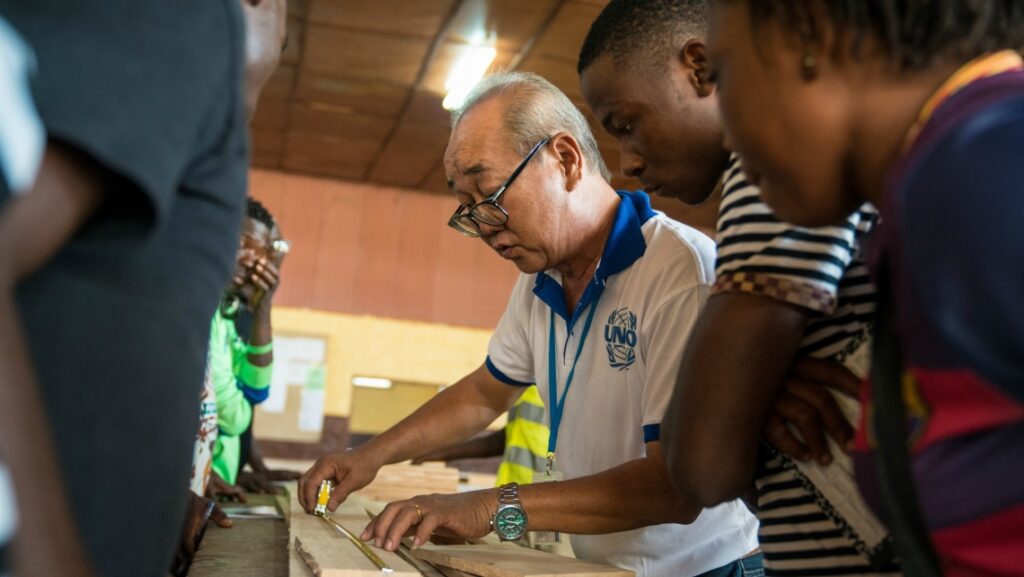 Core Competencies
WE LIVE AND ACT WITH INTEGRITY: work honestly, openly and impartially.
WE SHOW PROFESSIONALISM: work hard and competently in a committed and responsible manner.
WE RESPECT DIVERSITY: work together effectively, respectfully and inclusively, regardless of our differences in culture and perspective.
WE FOCUS ON PEOPLE: cooperate to fully reach our potential –and this is true for our colleagues as well as our clients. Emotional intelligence and receptiveness are vital parts of our UNIDO identity.
WE FOCUS ON RESULTS AND RESPONSIBILITIES: focus on planning, organizing and managing our work effectively and efficiently. We are responsible and accountable for achieving our results and meeting our performance standards. This accountability does not end with our colleagues and supervisors, but we also owe it to those we serve and who have trusted us to contribute to a better, safer and healthier world.
WE COMMUNICATE AND EARN TRUST: communicate effectively with one another and build an environment of trust where we can all excel in our work.
WE THINK OUTSIDE THE BOX AND INNOVATE: To stay relevant, we continuously improve, support innovation, share our knowledge and skills, and learn from one another.
Minimum Requirements
Education
Advanced university degree in engineering, technical education, education management, vocational industrial education or another related subject relevant to the mandate of the office. A first level university degree or an advanced technical college diploma may be acceptable in combination with a substantial professional hands-on experience that is directly relevant to the specific assignment.
Languages
Fluency in written and spoken English and Arabic is required.
Field of Expertise
A minimum of three (3) years of related experience in the field of education management, vocational training sector management and training delivery. Professional experience within the UN system, INGOs or consultancy companies is desirable.
Vocational Training Management Officer
Complete the personal history form and apply to this job now.