The Africa Prize for Engineering Innovation 2021 is now open
The Africa Prize for Engineering Innovation 2021 is now open.
Deadline: 14 September 2020 at 4pm GMT+1 (London)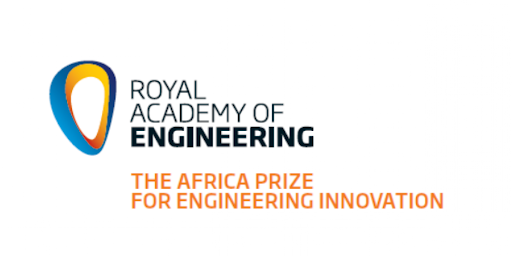 All applications must be submitted via the online grants system, applicants should ensure they read the guidance notes (below) as well as the FAQ and eligibility pages before submitting their application.
General
The Africa Prize for Engineering Innovation is organised by the Royal Academy of Engineering. The Academy is a not-for-profit entity and takes no stake in any innovation or business shortlisted for the Prize. An international judging panel has been convened solely for the purpose of awarding this Prize and will make the final decision. By entering the Prize, applicants will be deemed to have accepted and agreed to be bound by these terms and conditions. All applications must be submitted in English.
The Prize
The overall winner will receive £25,000 (or local currency equivalent). Runners-up will also receive a cash prize of £10,000 each. This amount will be paid after the final event, which will take place in June or July 2021. All applications will be acknowledged on receipt. Responsibility cannot be accepted for applications lost, damaged or delayed. Any applications that are incomplete, late, do not adhere to the guidelines or contain false information will be rejected. Selected applicants will be contacted by email by the end of December 2020. By applying to be considered for the Prize, applicants warrant that all information submitted is true, current and complete. The Judging Panel reserve the right to verify the eligibility of all entrants and the veracity of all statements made.
Eligibilty
To be eligible:
Applicants must be individuals or small groups.
Individual applicants must be citizens of a country within sub-Saharan Africa*. For teams of two or more, the lead applicant must be a citizen of a country within sub-Saharan Africa.
The innovation must be based in a country in sub-Saharan Africa*.
Applicants must have an engineering innovation, though are not required to be an engineering graduate or student.
Applicants must provide a letter of support from a university, research institution innovation hub or previous incubator programme. This can be as simple as stating that an individual studied at or was involved with that institution. If applicants are not affiliated with any organisation, another document proving the status of your organisation or innovation, such as a document of incorporation or patent certificate may be used.
Industrial researchers and establishments are not eligible.
The lead applicant must be over the age of 18 by 1 September 2020. There is no upper age limit.
The applicant's innovation can be any new product, technology or service, based on research in engineering defined in its broadest sense to encompass a wide range of fields, including: agricultural technology, biotechnology, chemical engineering, civil engineering, computer science, design engineering, electrical and electronic engineering, ICT, materials science, mechanical engineering, and medical engineering. If you are in any doubt that your area of expertise would be considered engineering, then please contact the Academy to discuss your application.
Applicants should have developed, and be in the early stages of commercialising, an engineering innovation that:
​Will bring social and/or environmental benefits to a country/countries in sub-Saharan Africa
Has strong potential to be replicated and scaled up
Is accompanied by an ambitious but realistic business plan which has strong commercial viability
*For the purposes of the programme, the Academy's definition of sub-Saharan Africa includes all countries defined by the African Union within Central, East, Southern, and West Africa. These are as follows: Angola, Benin, Botswana, Burkina Faso, Burundi, Cabo Verde, Cameroon, Central African Republic, Chad, Comoros, Congo Republic, Côte d'Ivoire, Djibouti, DR Congo, Equatorial Guinea, Eritrea, Eswatini, Ethiopia, Gabon, Gambia, Ghana, Guinea, Guinea Bissau, Kenya, Lesotho, Liberia, Madagascar, Malawi, Mali, Mauritius, Mozambique, Namibia, Niger, Nigeria, Rwanda, São Tomé and Príncipe, Senegal, Seychelles, Sierra Leone, Somalia, South Africa, South Sudan, Sudan, Tanzania, Togo, Uganda, Zambia, Zimbabwe.
All questions to be sent to: [email protected]
How to Apply
All applications must be submitted via the online grant system, available here: https://grants.raeng.org.uk. You must register though the system before you can apply. The application form has six sections and will take approximately one and a half to two hours to complete.